Are you curious about the latest trends in the fitness industry and how they can impact your business? Look no further! We've done the research for you and gathered the most relevant fitness industry statistics to help you stay ahead of the game.
Get ready to discover surprising insights, and learn how they can be applied to your business strategy. Read on to get data insights on how to make the right changes and adaptations that will take your business to the next level.
Table of contents:
The state of the fitness industry: Revenue and number of gyms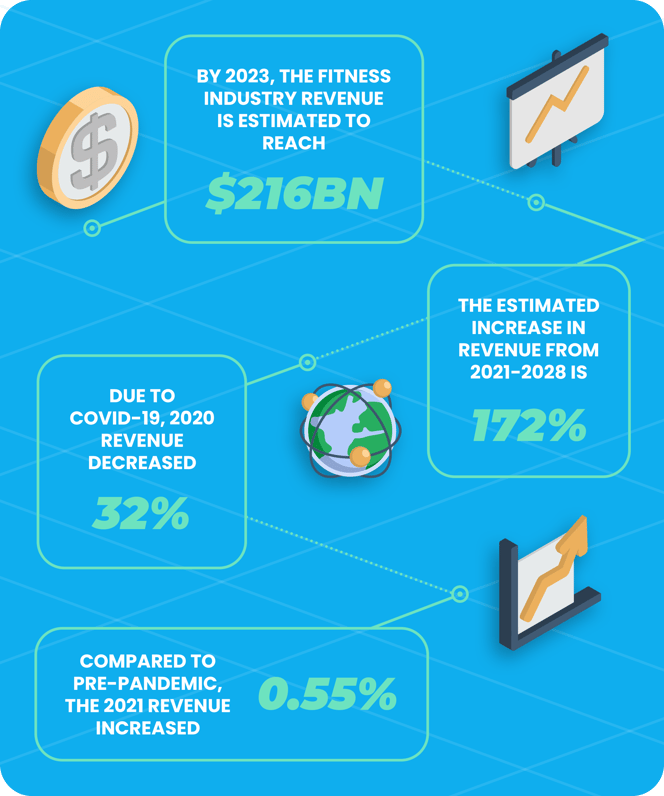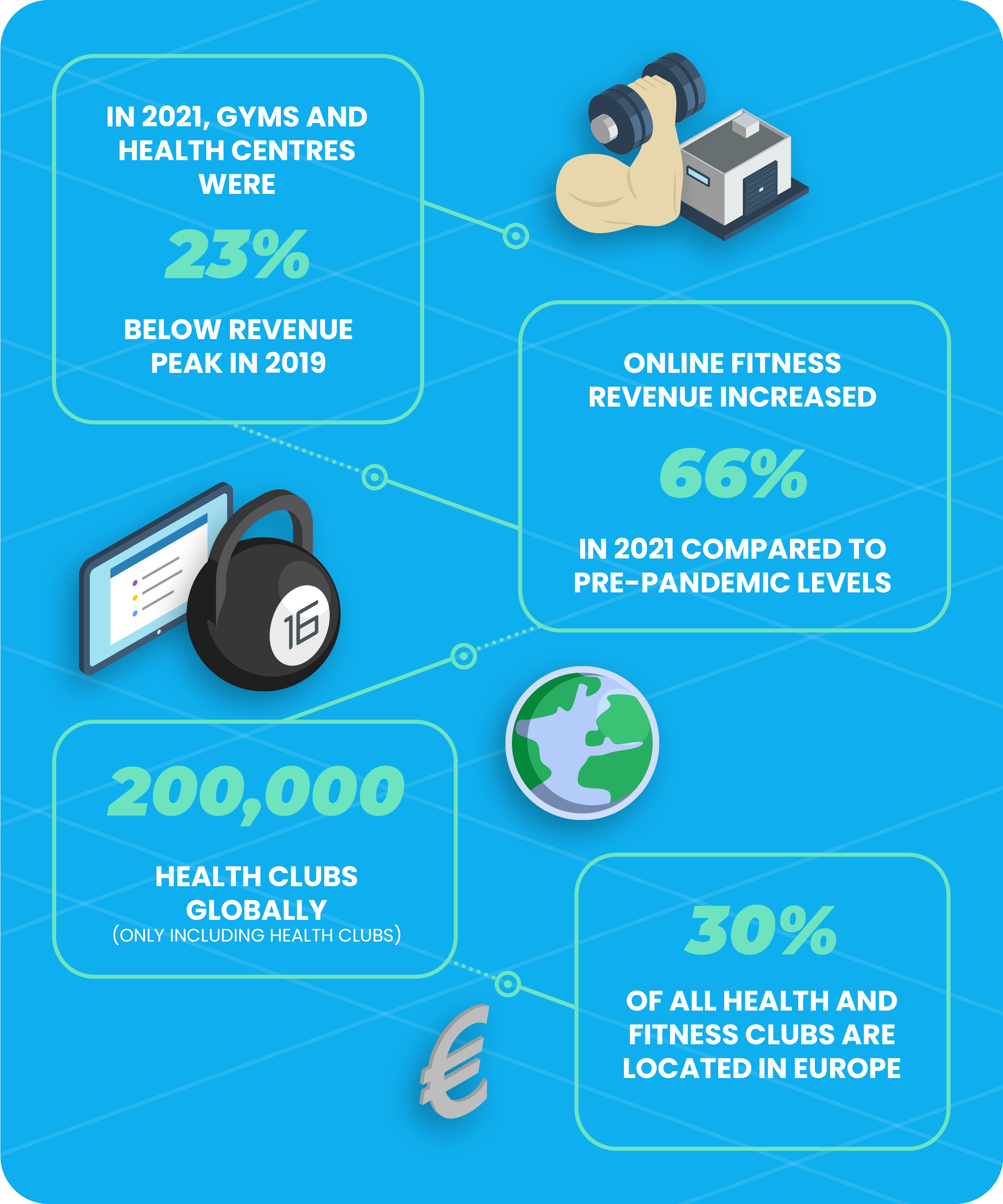 Get to know your members: Member stats and member retention rates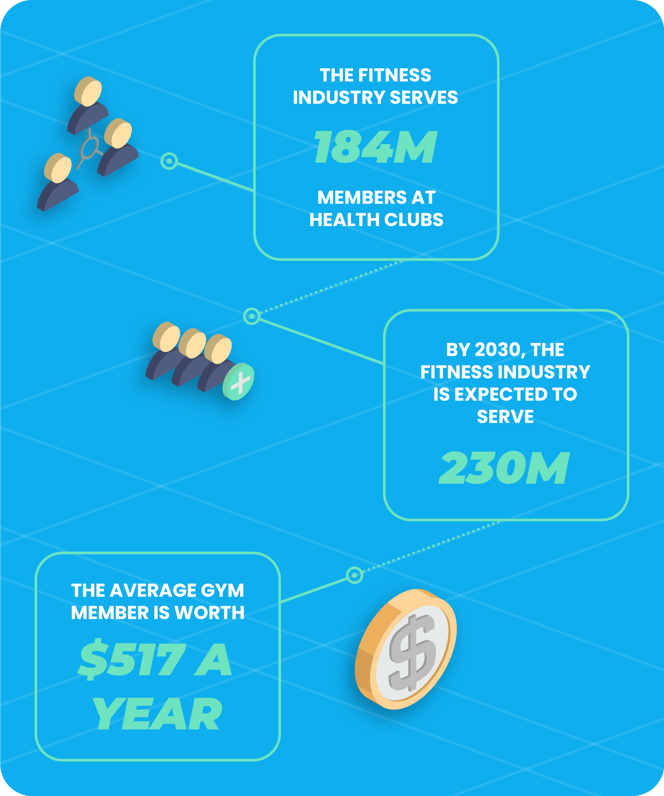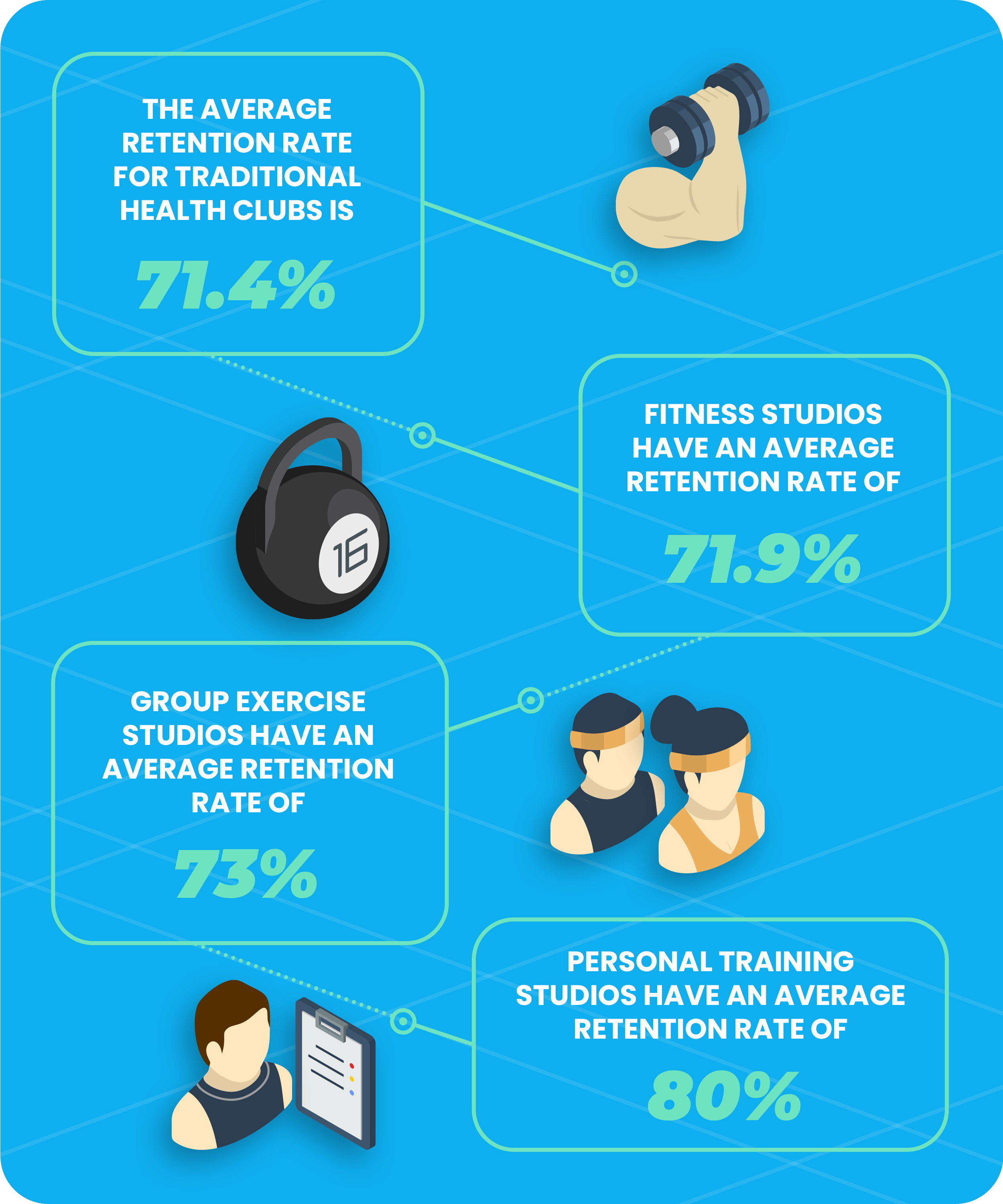 Fitness industry statistics on quitting: Understanding gym member cancellations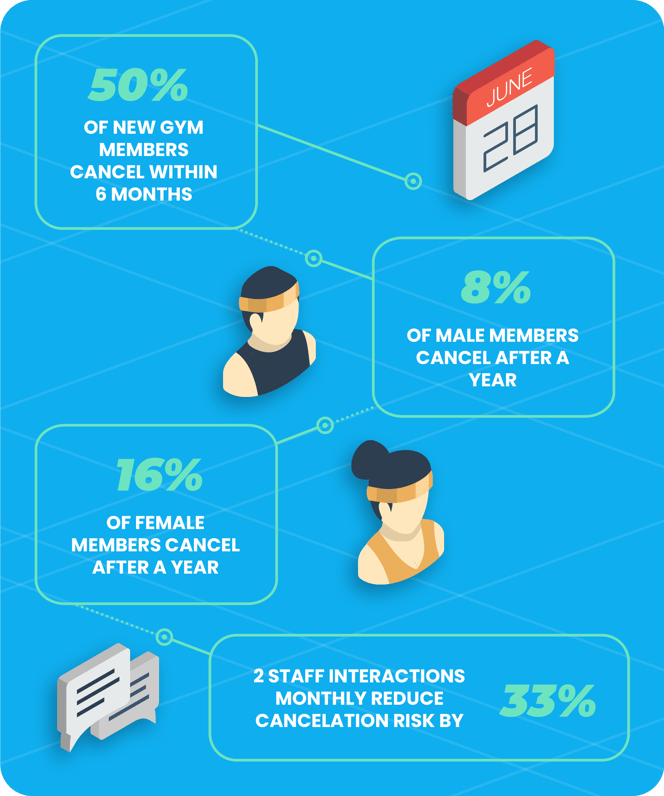 Understanding your target audience: Demographics and behaviour of your members
On average, 24% of men and 6% of women participate in sports and physical exercise (source).
When it comes to gym memberships:
Millennials lead in overall exercise participation with 81% (source).
In comparison, 61% of Boomers (source).
Millennials outrun all other age groups when it comes to using fitness apps (source).
Female millennials use fitness apps twice as much as male millennials (source).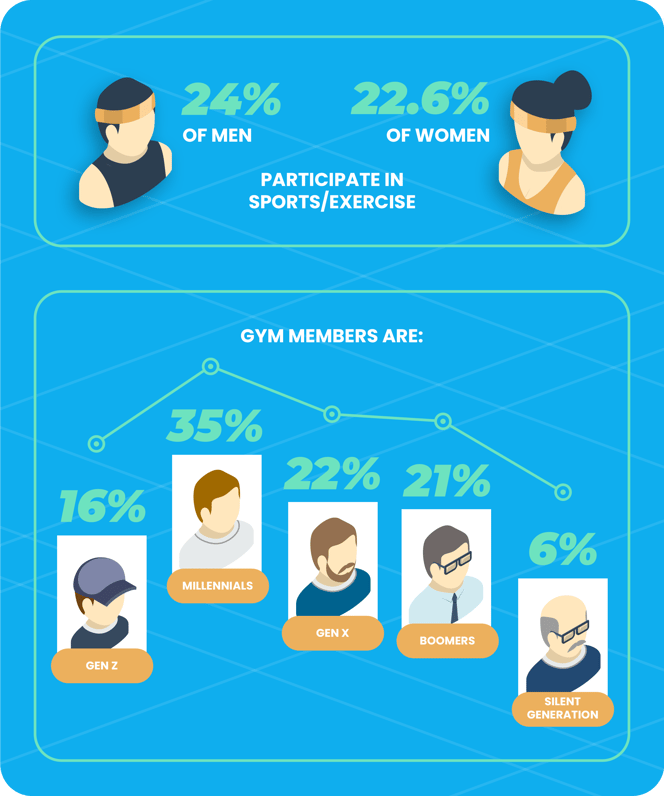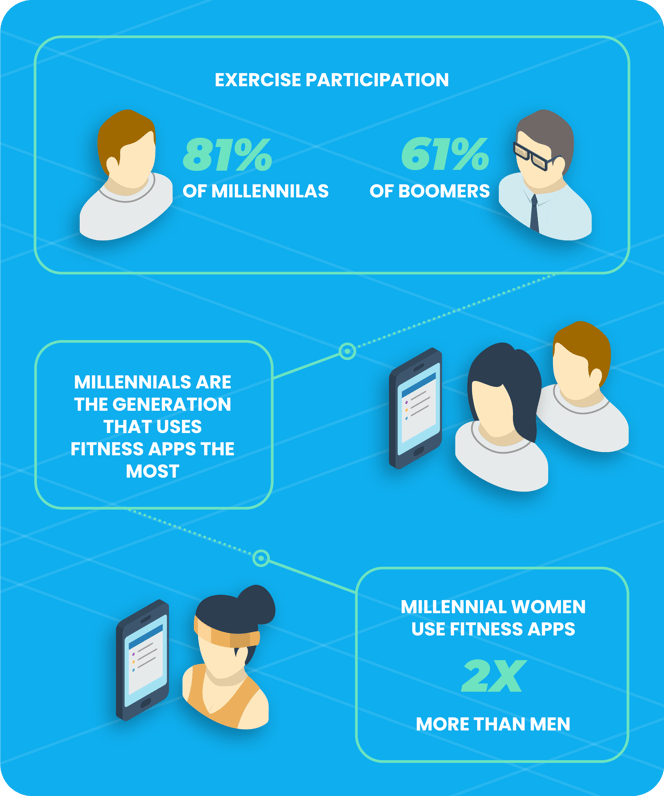 Why they join the gym: Top member motivations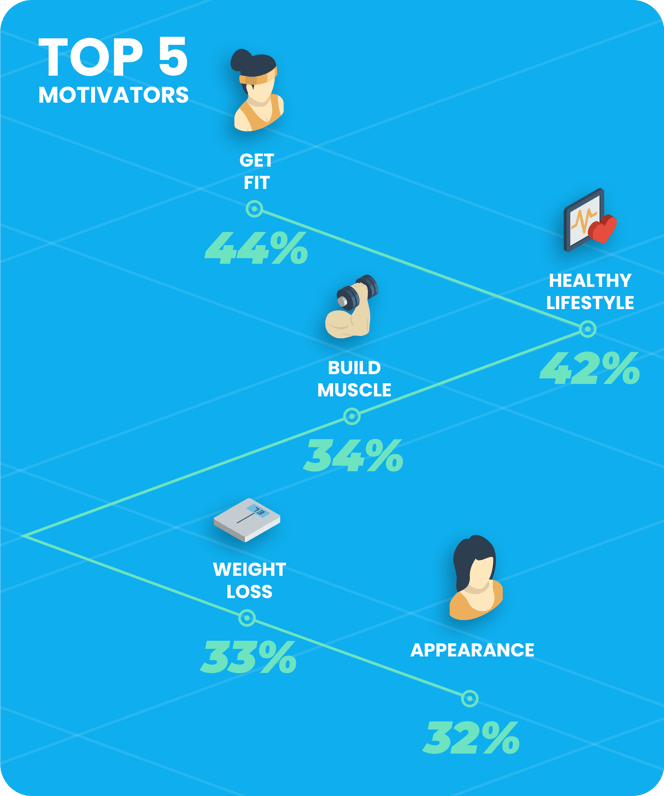 What matters most to gym-goers: Key factors of member satisfaction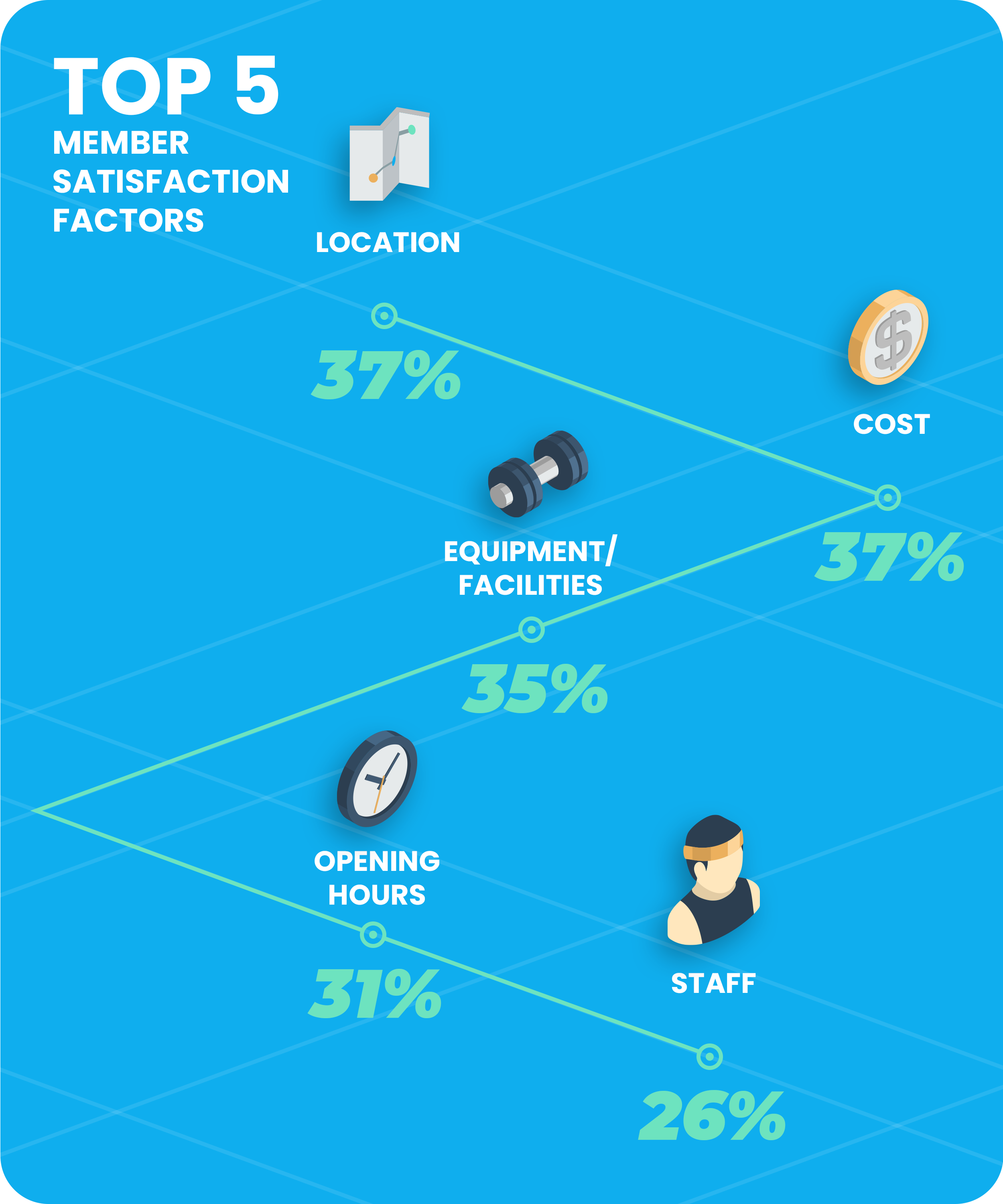 When and how gym-goers exercise: Trends and habits
1. 5 AM-9 AM
2. 9 AM-noon
3. + 4. Noon-2 PM / 5 PM-8 PM
5. 2 PM-5 PM
6. 8 PM-11 PM


Usage of equipment and services: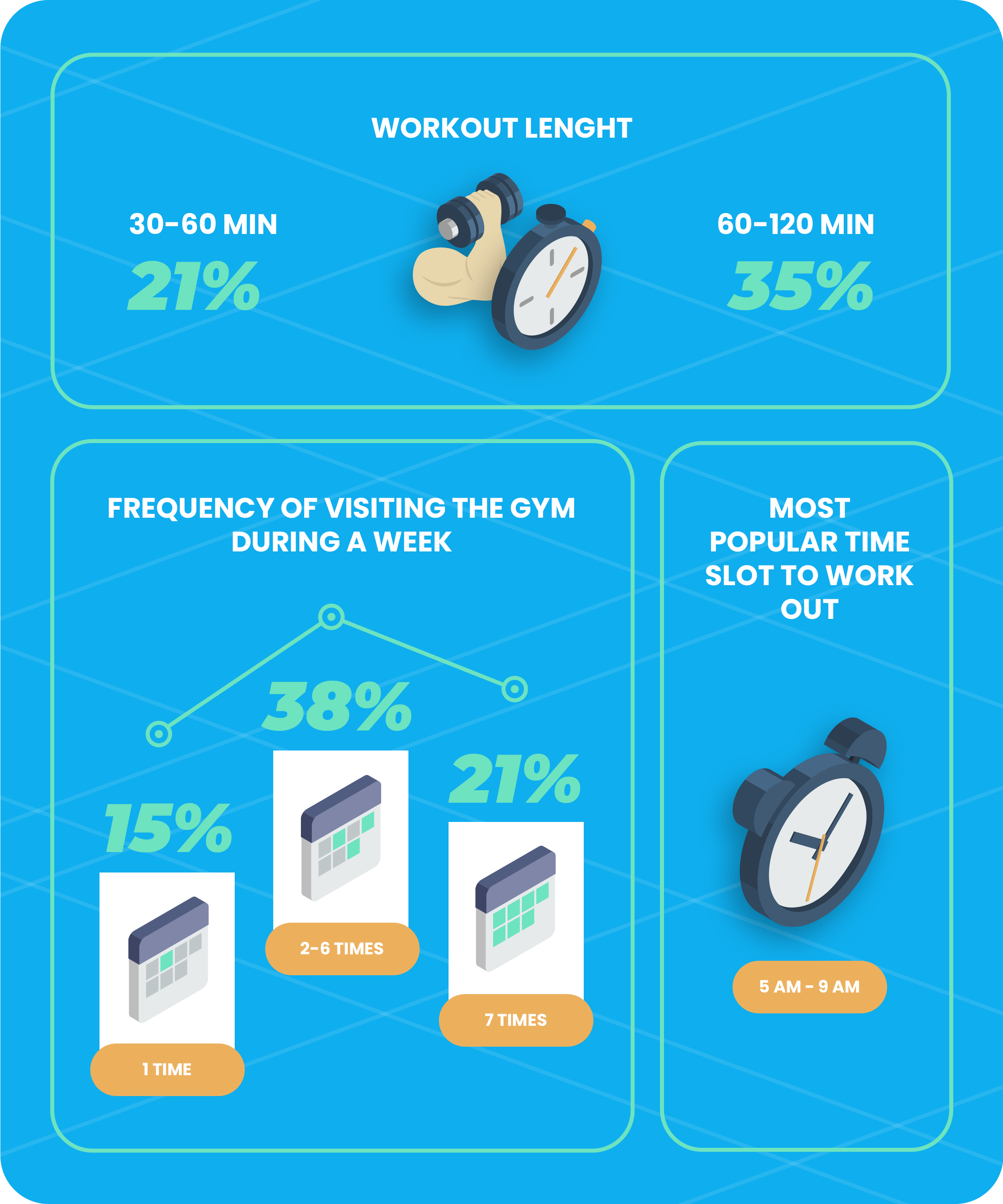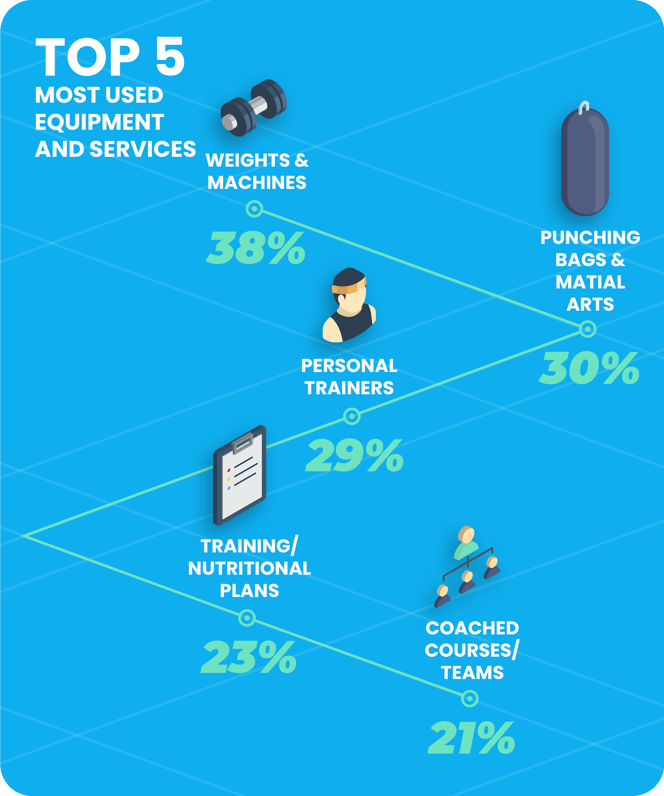 The future of fitness is digital: Stats for online, digital and virtual fitness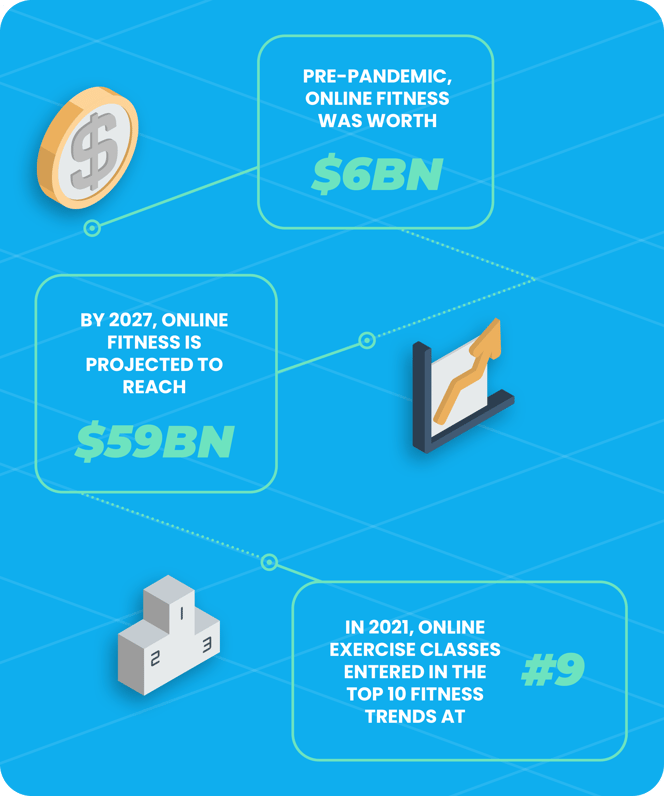 Maximising the benefits of fitness industry statistics for your business
The insights from these fitness industry statistics are a valuable resource that can help drive your business to success. By examining the trends, growth, and demand of various fitness activities and areas, you can make data-driven decisions that align with your business goals.
However, it all comes down to seeing these fitness industry statistics from the perspective of your business.
Are you taking advantage of the growth opportunities in the fitness industry?
Are there areas where you should adjust or redirect your focus?
Do you have a clear understanding of your target audience and their preferences?
Are you meeting the demands and needs of your members effectively?
By constantly reflecting on these key questions, you can gain a deeper understanding of which direction you should take your business in, and how to effectively reach your goals.