When the decision about expanding Stykeladens' business from a barn to a new and bigger facility was made, they decided to partner up with BRP Systems to optimise their management tasks and give their members an even better experience.
Dive into our new customer story to learn about how StyrkeLadan started their journey with tractor tyres to operate a full-blown, popular and well-established gym.
From tractor tyres to starting his own business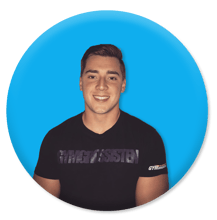 Let's introduce you to Martin Löfgren. He is the owner of StyrkeLadan located in Ulricehamn, Sweden.
Somehow, it was always in the cards that Martin was going to work with fitness and nutrition. However, it took a present from his girlfriend to kickstart the dream of running his own gym.
One year at Valentine, his girlfriend gave him some huge tractor tyres to use for exercising. From there, the idea of running his own business was born.
He started the gym in a barn at his farm outside the city. He also offered tailored nutrition plans to his clients, from where all profit was reinvested in the business.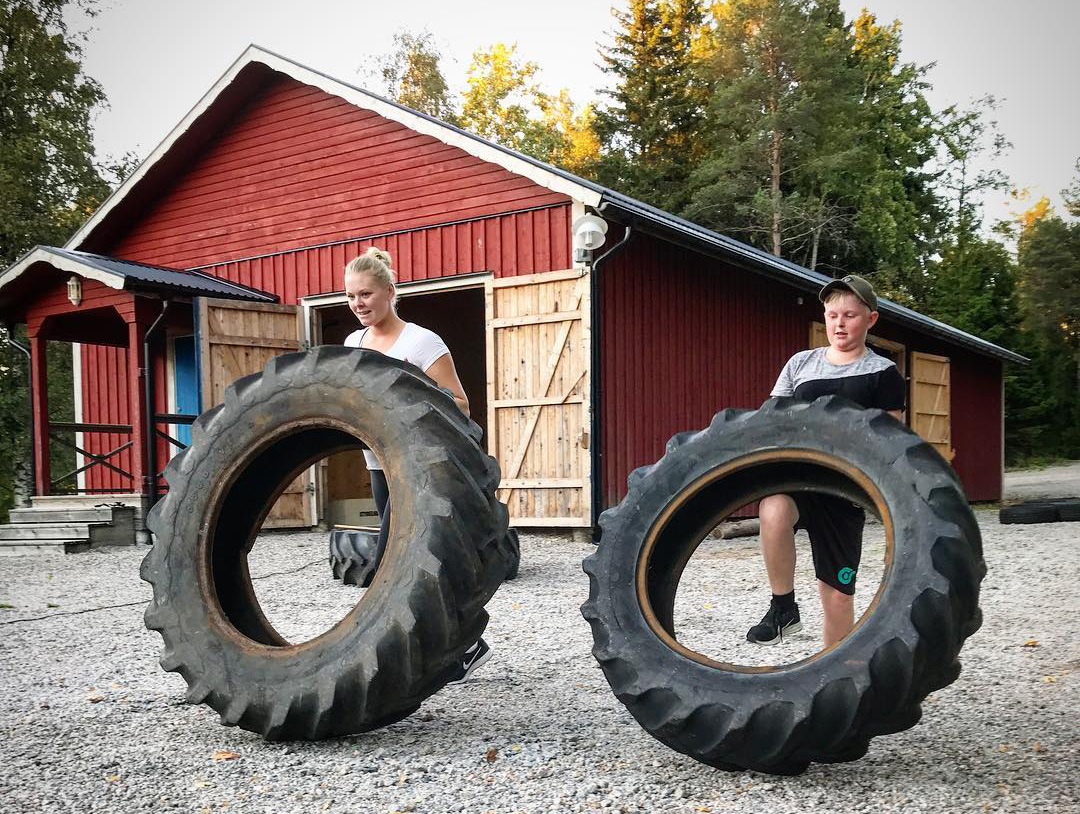 (Photo: StyrkeLaden)

From the beginning, Martin and his crew experienced huge popularity, and they grew fast. Despite the corona pandemic, StyrkeLadan maintained its popularity, as people liked going outside the city to get some change of air and new scenery.
As their popularity continued to grow, Martin started looking for a larger facility. For a long time, he had his eyes on one particular building, and when it became available, he went for it.


The easy choice
When StyrkeLadan moved to new facilities, they needed a fitness management system for all their administration tasks – from bookings and membership management to finances and upselling.
Martin had prior experience with using the solution from BRP Systems when he worked as a personal trainer at Nordic Wellness. He was very impressed with the functionalities and the user-friendliness of the system. For that reason, it was an easy choice to go with BRP Systems in his own business.
"I really like how easy it is for everyone to use the system. You don't have to be a computer nerd to use it," Martin states.
Besides the user-friendliness, he is also a big fan of how professional the system looks.
Martin continues, "It looks good – that's important too. For instance, if I have to show a member something, I can just turn the screen over, and the customer is met with a professional system – which reflects our professionalism as an operator as well."


The beginning of a great partnership – and friendship
At StyrkeLadan, they focus on making it comfortable for their members when using their facility. They have accomplished to create a family/friendly feeling at the gym which they highly prioritise on a daily basis.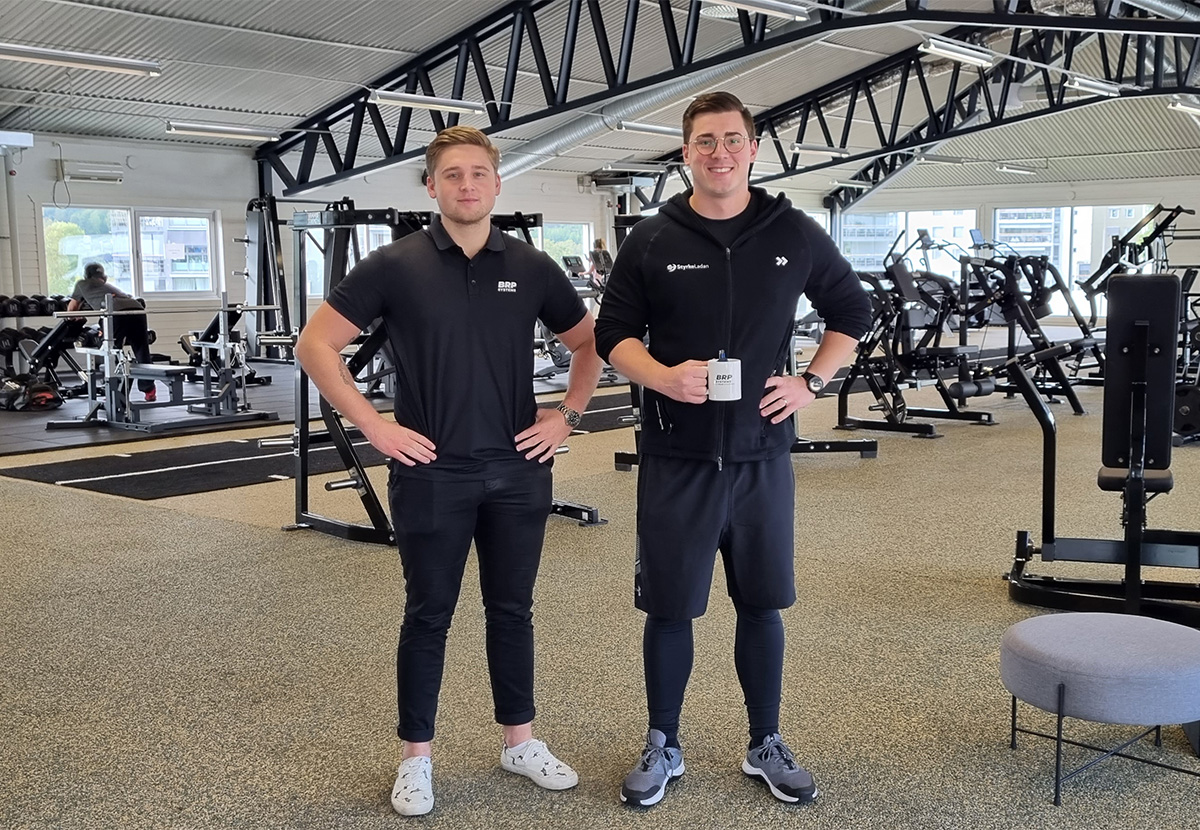 (From the left: David Tilly from BRP Systems and Martin Löfgren from StyrkeLadan)

When Martin experienced the same kind of friendliness, as he practises in his gym, from BRP Systems, it was a match made in heaven.
"I experienced the same feeling as the one I want my members to have in my gym. Very friendly. I became friends with the people from BRP Systems, and they helped me all the way when getting started with the system. All in all, a very positive experience," Martin says.


A multitude of functionalities to ease the work
When getting started with BRP Systems, Martin and his team gained access to multiple functionalities that all contributed positively to the business.
"I pretty much use all of the modules. It's very easy to use, and a lot of the tasks I only have to do once, and then they are all performed automatically.
For instance, I only have to do invoicing one time, and then it will run automatically from there. Before, I had to do it manually every single month. Now, the system keeps track of whether an invoice is paid or not," Martin explains.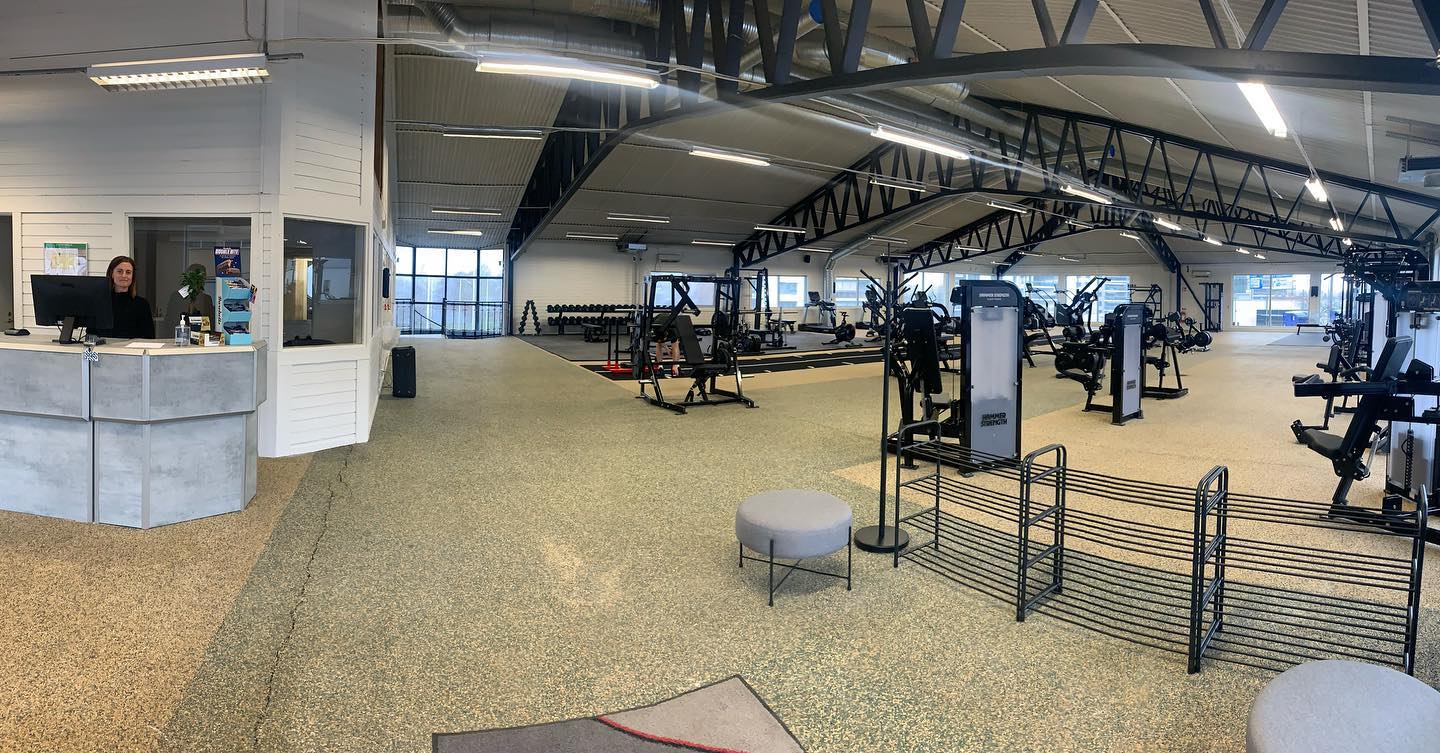 (Photo: StyrkeLadan)

"The work schedule is also a feature I use a lot. It's very convenient, and it's a big plus that the staff can check their work schedule from their phones," Martin says.


Professional and convenient for the members
The system has also made it easy for the members at StyrkeLadan to use and exploit their memberships.
Martin mentions several examples of how members interact with the system on a daily basis:
"Our members use the app to book training sessions.
They can use their phones to enter the gym.
Members can also buy memberships at the website. They can then get into the gym right away because they can get access to the facility via their phone. This is a big advantage. For example, if a customer buys a membership outside of regular opening hours at the reception.
Members can buy protein bars and the like straight from the gym when working out."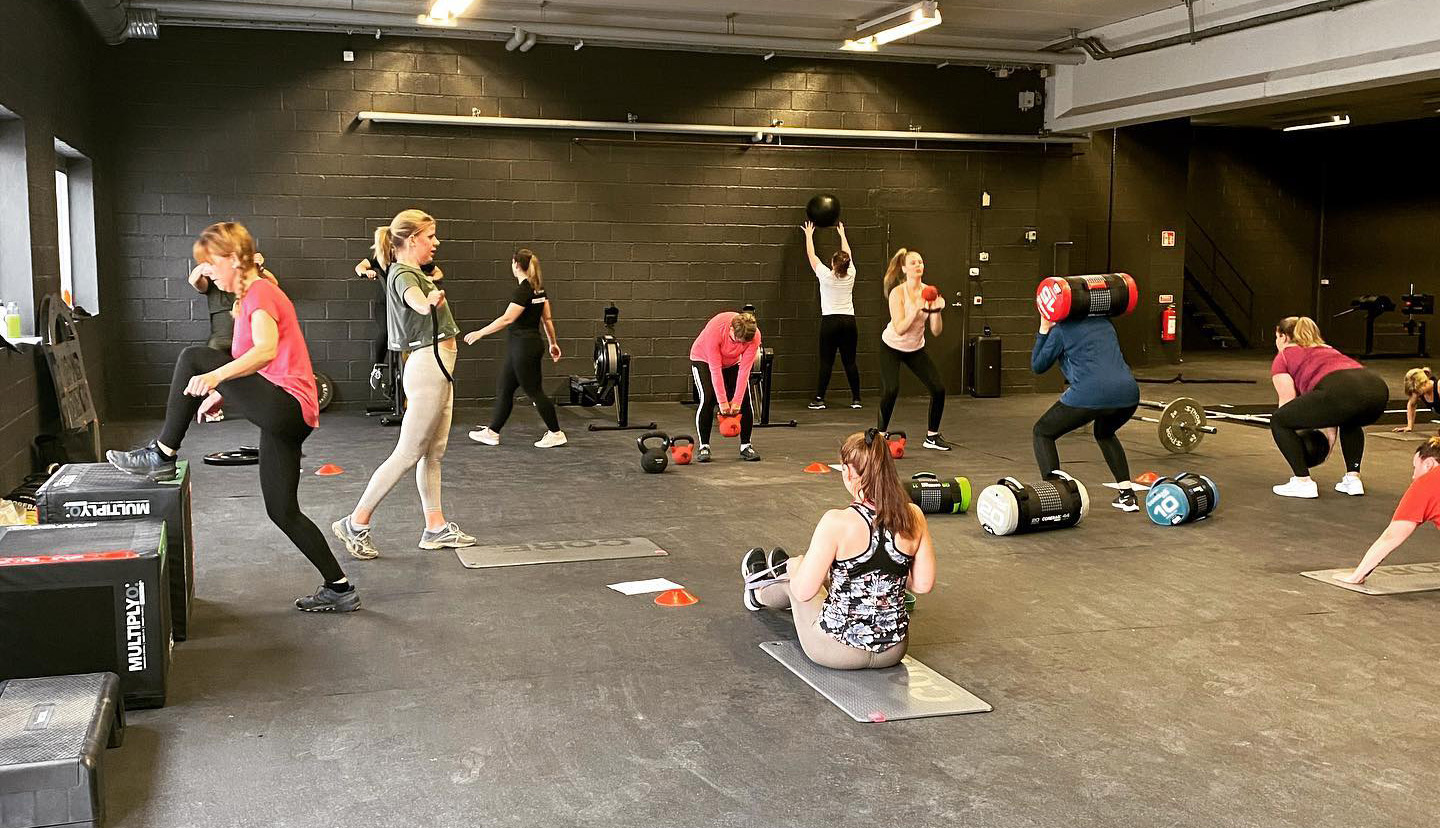 (Photo: StyrkeLadan)

Martin elaborates, "In these situations, it's important that the system looks professional and is easy to use for the members. If it had looked unprofessional and had been difficult to use, I'm sure I would have lost customers because of that.
Fortunately, that's not the case, as the solution offers a nice-looking and smooth experience for everyone. Both staff and members."


A time-efficient and futureproof solution
Martin experienced that when starting up a new business, it requires a lot of time and hard work. However, by choosing BRP Systems, he has optimised his work substantially.
"When getting started with BRP Systems, it released a lot of working hours for me, as I minimised the number of tasks I had to do. Before, I had to do a lot of tasks one by one every time. Now, I only have to do it once. It's much more automated," Martin explains.
The user-friendliness also makes it easy to delegate tasks to the staff, so he can free up even more time to spend on other important things.
"It's easy for the staff to learn how to use the system. That way, I can give the staff the opportunity to help me out. That saves me a lot of time in the end," Martin says.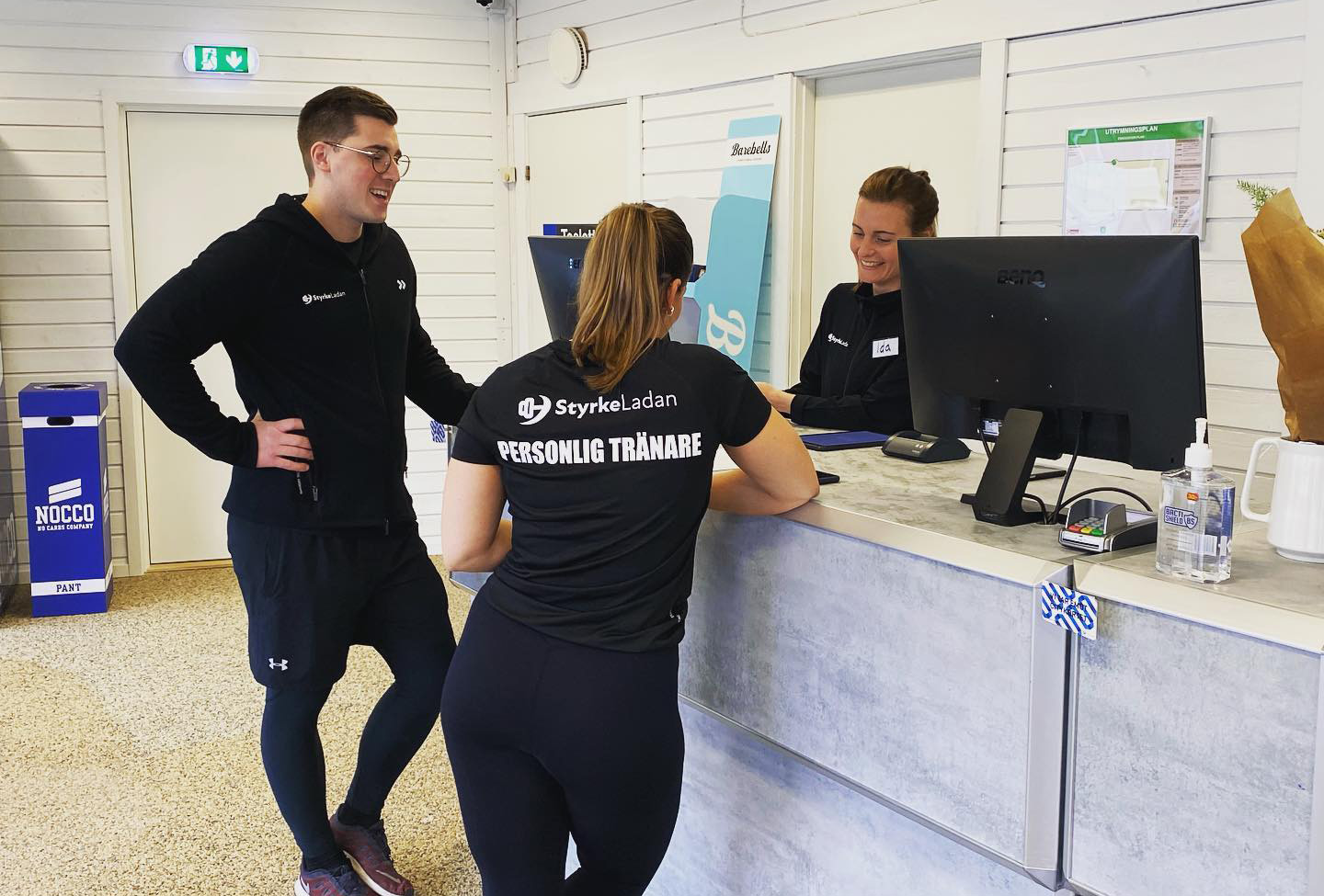 (Photo: StyrkeLadan)

The growth potential is definitely on the table, and Martin sees a huge advantage in going with the BRP system in terms of expanding the business.
"If I want to start up another gym, everything is set up. It will be very easy for me to grow from here and expand, as I can save a lot of working hours in the process. That's a huge plus for me," Martin concludes.