How do you keep your heart in your dream project when success drowns in operational tasks and you move further and further away from the spark that started it all?
Read here how MyHeart has undergone a transformation and found its current condensed form... which might not be for everyone.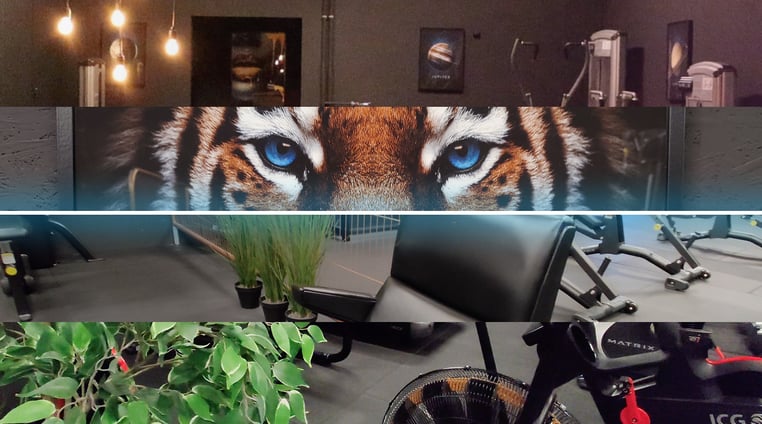 Welcome to the club

When I visited MyHeart Fitness Club in Hadsund, I had to look around several times to make sure we were in the right place. MyHeart had recently taken over the premises from a supermarket chain and put a huge amount of work into transforming the place. But still didn't look like much from the outside.
We passed former store containers and arrived at the completely closed staff entrance, which had previously been used for goods deliveries.
A gentle push on the door handle revealed that this was as far from a supermarket as possible. A whole new world opened up, with leather-made lounge furniture, free-hanging light bulbs, alluring photographs on the walls, copper-colored panels, green plants and neon lights in the ceiling. Also, the place was packed with machinery and training equipment that all happy training geeks would desire.
It was jaw-dropping - like arriving at a speakeasy club in London. You have to experience it to believe it.
---

High ambitions
Further inside the club, we were welcomed by Mikkel Muhl, owner of MyHeart, who happily showed us around the new facilities.
Mikkel is clearly a productive person, with a great sense of humor and a positive vibe, that tends to resonate with people around him.
The talk quickly turned to the imminent migration from Sport Solution to BRP Cloud, which will open up new business possibilities and benefits for MyHeart. The door system also got a thorough check before we finally sat down on the sofa for an interview about Mikkels passionated project - MyHeart Fitness Club.
"When we opened MyHeart ten years ago, in May 2012, it was with the intention of ​​creating a space for all people. It still is, but the idea has been refined, so it is now a place for people, who really like being here" Mikkel tells us with a smile.

"We thought at the time, that we should conquer the whole fitness industry, and get all people around the world to become gym members, - today, that is not the case at all. Our approach is now about having members whom we like to be around and with the potential of building the same interest in fitness and physical movement as we have. So we are probably a little selective about our clients "
This change of attitude comes on the basis of hard-earned experience from a time when Mikkel tried to be everything to everyone. After some successful years from the start, Mikkel and his wife Tina were encouraged to expand the MyHeart concept and during the period 2015-2018 they opened five new MyHeart clubs, located in Hadsund, Svenstrup, Aars, Aarhus, Hjørring and Aalborg. They had a total of 130 employees.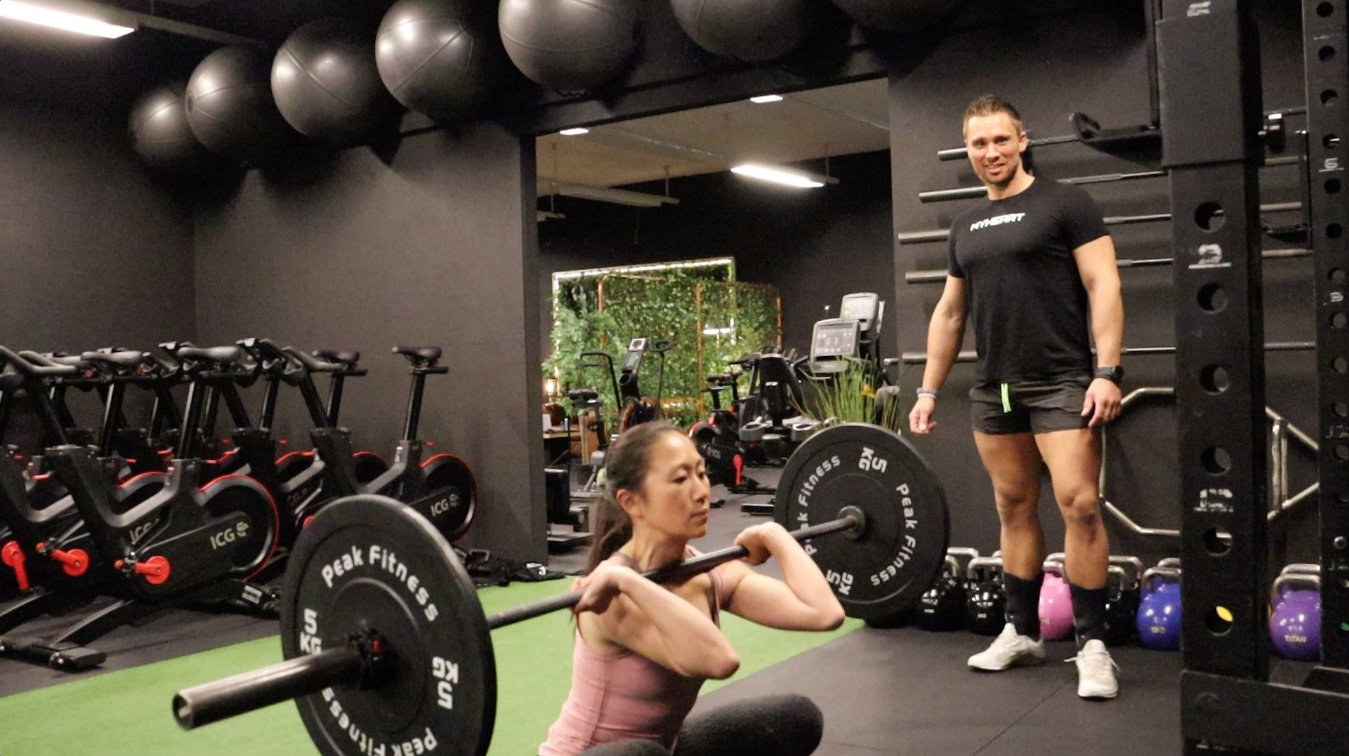 The joy of movement
But the success had a bittersweet taste. The couple was suddenly involved in all the administration with many operational tasks and spent a lot of time on the road. They got further away from the feeling of making a difference for the individual member and could see themselves disappearing from the core of their business - and the spark that started it all.
They felt they had somehow lost the integrity of the company and decided to respond to it by downsizing the business and rethinking the concept. And when Mikkel talks about MyHeart today, it is with a rediscovered enthusiasm:
"Today we have clubs in Hadsund and in Svenstup near Aalborg. Our time goes with team teaching and a lot of time goes with personal training. We have physiotherapy connected as well - and we have several bootcamps which we have run for the last many years. In both clubs we run a lot of functional training and weightlifting.
Also, we have youth- and teenage teams, where we help the young folks get started. Once they are up and running, we look into how they can stay motivated in having an active lifestyle.
We also have many adults coming in, and the biggest challenge for them is often finding the joy of movement. Actually, this has been the mantra throughout for MyHeart - how do we find the joy of movement? Physical activity just doesn't feel natural for all people."

A different path
Instead of trying to attract all potential customers and listen to everyone's wishes, Mikkel and Tina have now changed their strategy:
"We started to do things differently. We thought: what kind of environment, do we like to be in, when we are practically living here? We've been talking about it for years. Do we dare to cut out certain member groups? And what type of clients, do we really like to attract?
It has required a little more courage than usual - also on the marketing front. Today it's almost a custom talking about inclusion and getting as many leads into your business as possible, but we actually do not seek that anymore. We want to get the people who enjoy being here, just as much as us - and not all people do.
We have also been a bit distinctive about our decor and created a nightclub atmosphere. We have dared to be a little more provocative with the decor: distinctive images, lounge music and lighting installations.
Luckily many people have embraced it - even among our 40+ years segment - the oldest is probably 85 years old, who still thinks it's cool to come here.
Of course, we have also people leaving while saying: "This place is simply not something for me" - Then we will comment on that "We fully understand that this is not something for you - thank you for your feedback. Shouldn't we help you find another place that's right for you then?"
However, the distinctive expression of the club has also had a positive outcome:
"It has accumulated chatter from other interested customers who is like "Hey, why is this place so special? Let me see what it's all about. "A bit like the popular nightclubs, which also has a waiting list. "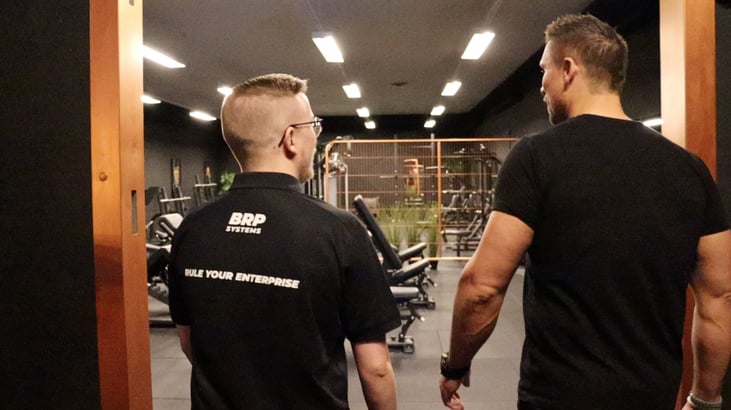 A partner throughout the journey
The ongoing transformation at MyHeart has also continuously affected their need for a flexible management platform.
To ensure the right solution, we at BRP Systems always discuss business development with our customers and we have been involved in almost the entire MyHeart journey. About the collaboration Mikkel says this:
"We have used Sport Solution / BRP Systems for the last 8 years - and it has been great to have them as partners - especially regarding the tasks that might seem dull for those of us who rather like being among people instead of doing administrative tasks only.
We have discussed economics and what to do during a pandemic. We have been talking product development - how we can optimize the products we got, turning it into a bigger and greater customer experience, instead of only having the owner's perspective.
BRP Systems has put a great effort in creating a customizable solution that matches our needs exactly. Also their customer service has been very personal. We have been able to address them, whenever we needed it - and they have been able to present great solutions even outside normal opening hours . That way we have been able to seize and tackle problems when they occured. "
---
As we ended the interview and left the MyHeart Fitness Club I kind of felt high - not only by experiencing the amazing club but also on Mikkels passionated energy for this project. It's been quite a journey for Mikkel and Tina. They are a testament to the importance of following one's heart.
Watch video clips from the interview here