Especially during and after Covid, the digital development has accelerated very much within the fitness industry, and the members have other requirements than before Covid. But what is the right approach to digitalisation within the fitness industry when there are so many choices? And in a world that changes so much, which criterias does a well established fitness chain have when deciding on the right IT solution?
We have talked to Susanne Jidesten and Sven Hansson from Friskis & Svettis, about exactly that. Friskis & Svettis have been offering exercise for more than four decades, and they have some interesting point of views regarding digitalisation.
But first of all - who is Friskis & Svettis?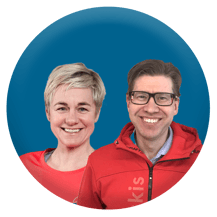 A lifetime of
training
fun
Friskis & Svettis is a non-profit organisation established in 1978 in Stockholm, Sweden. They wanted to promote an active lifestyle through fun workout, and today, almost 45 years later, Friskis & Svettis still manage to focus on offering a fun and joyful workout - but for no less than 500.000 members now.
They operate mostly in Sweden and Norway, but they have a few facilities in Finland, United Kingdom, Belgium, Denmark, France and Luxembourg as well. The total number of associations are 159 that are run by about 12.000 volunteers.
If you should describe Friskis & Svettis in 3 bullets, it would be society responsibility, joyfulness and social communities. Together with Susanne Jidesten we will dive into those 3 topics to understand how Friskis & Svettis can keep being top of mind and survive all the digital changes that have happened in 45 years.


(Photos: Friskis & Svettis)
"We want to contribute to society"
This statement comes to action in several ways. For example when Friskis & Svettis participate in a collaborative project with Swedish primary schools bringing them a container filled with gym equipment in order to help the younger generation to get passionate about training. While talking to Susanne about this topic, she smiles as she says: "The container has actually been sent off to one of the schools today as we speak" letting us know that this is a very important project for Friskis & Svettis, and it is clear that she is passionate about the project. Friskis have another project for teenagers where they put focus on mental strength, and they have a project regarding knee control to prevent knee issues.
"We want to contribute to society and to get young people to enjoy training and health so that they keep going in the right direction as they get older".
Susanne knows that in order to get as many people as possible to exercise, it should be fun. Friskis do a lot to make passion and joyfulness shine through their organisation - which both concerns how they lead their training and how they communicate with the members face-to-face and digitally.
"In our opinion, training should be fun. A big part of our identity is to be passionate and to make movement joyful. We also like to be close to our members, not just physically but also by IT and digitally, because the member expects it. BRP is really helping us reach that goal".

(Photos: Friskis & Svettis)
Offering the members opportunities to exercise and socialise both physically and digitally is expected nowadays which is a welcomed development in Friskis & Svettis point of view:
"Our strategy is always to keep doing what we have been doing in the past in a contemporary way. We really need a partner that knows us and the market", Susanne Jidesten expresses.
Friskis & Svettis have recently launched their new training app, Friskis Go, where it is possible for their members to participate in challenges, dance classes, running lessons and so on. Friskis Go is linked to BRP's Mobility platform.
Have a members perspective when choosing your IT solution
Sven Hansson acknowledges all the many options regarding digitalisation within the fitness industry. In order to succeed, he has thought well about the criterias that Friskis have regarding choosing the right digital approach and options. Friskis & Svettis is a non profit organisation owned by the members.
"The most important criteria is to meet our members' requirements".

(Photos: Friskis & Svettis)
"We have different types of existing and potential members. Some like to browse a lot before deciding, while others want to quickly access practical information and get started straight away, some prefer to communicate through email, some through an app etc. Choosing a solution that differentiates between the members is important", Sven says and continues:
"We have a pretty long road map with a lot of areas and ideas, and if we go with everything, nothing will happen. To us, the most important criteria is to meet our members' requirements, and we do that in the best way, if we have an IT solution that is flexible enough to stand the future with new features being released and developed on a regular basis".

BRP's contribute to the digital success
"One of the big reasons why we chose to go with the BRP solution was that BRP has a standard solution that already exists on the market. We can take the whole solution from the shelf, and the only thing we should do is to 'Friskify' it a bit - putting on our logo, using our own words etc. And then it's very easy to use".
"If we had developers only speaking in IT terms, it would be like if we were speaking Chinese, and then it would not be a match".
Sven turns the conversation into a talk about the good match, culture and language requirements for a developer as well as the overall expectations that Friskis have when outsourcing their digitalisation instead of developing it themselves:
"Another key thing is that the BRP people that I have met have been sympathetic, listening, easy to talk to and down to earth. You have been…" Sven takes some seconds breathing in as you can see his eyes and hands are moving while searching for the right word: "You have been talking in a language that we can understand. And that of course is key, since it's very few of us in Friskis that are talking in IT terms. We are experts in training, and if we had developers only speaking in IT terms, it would be like if we were speaking Chinese, and then it would not be a match. We chose a consultant with a culture match where the communication flows. If you don't have that, it doesn't matter if you have the best top-notch doctors in technology".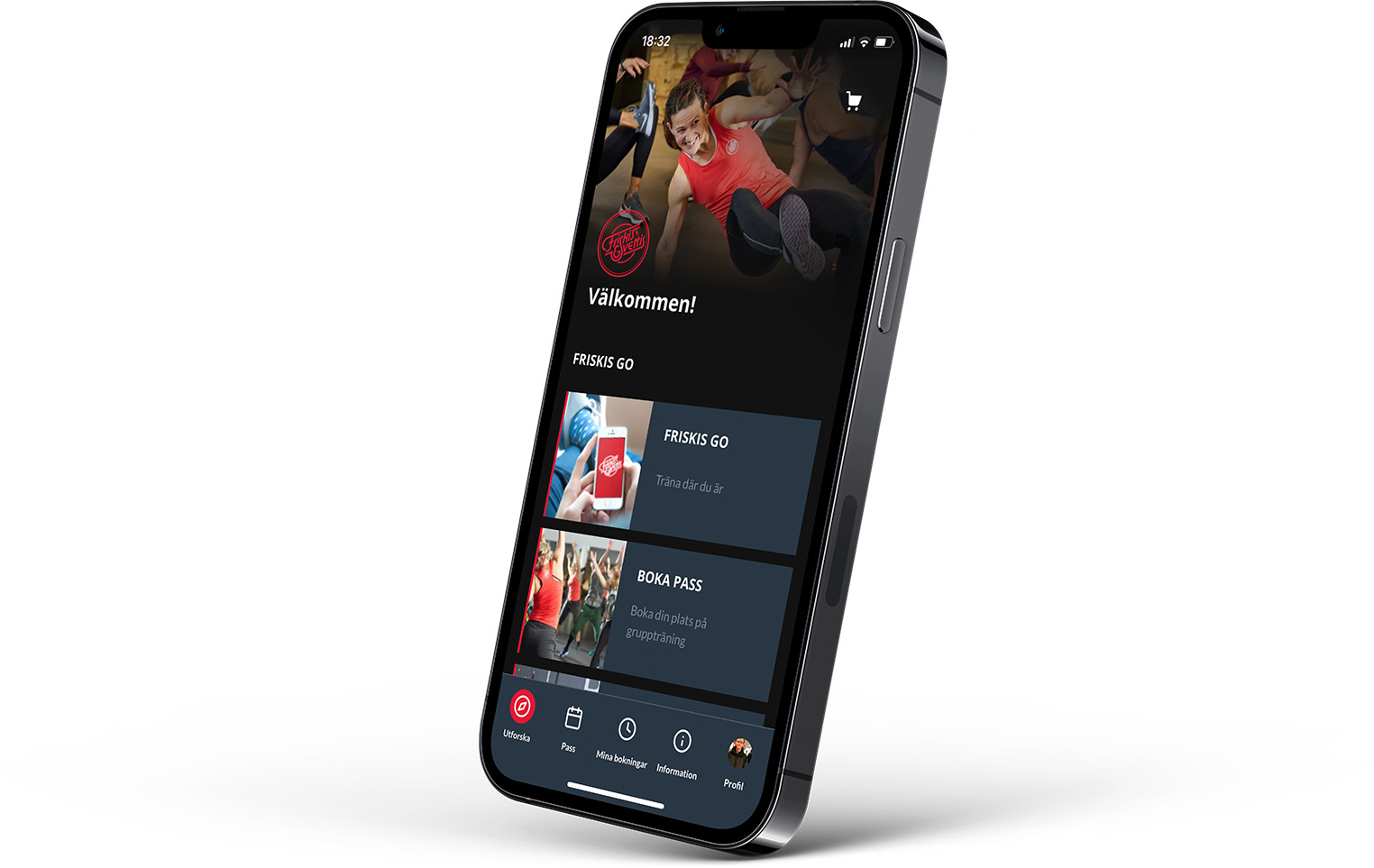 (Photo: BRP Systems)
As for the implementation of the BRP solution in Friskis, Sven experiences an implementation that has been smooth, simple and fast, and that the theory and promises about the solution have met the reality:
"The implementation has been extremely good and smooth. It has also been simpler than I thought. First of all, you can think that an IT solution sounds good on paper, but you wonder if it might have some problems when using it in reality. But the reality has actually been like the paper said. Furthermore, some of the associations that have gone live, have even gone live one week ahead of schedule, so the implementation has also been faster".
So, what defines good digitalisation?
By talking to Friskis & Svettis, we have found that good digitalisation is defined as an IT solution that is flexible enough to stand the future, it requires new features being released and developed on a regular basis, and that it is important to have a member's perspective.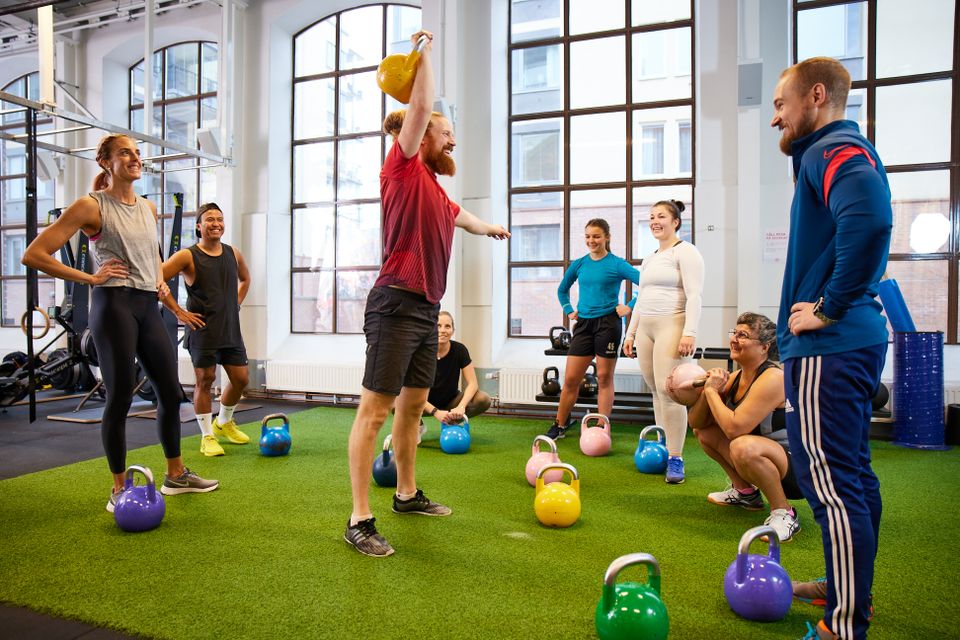 (Photo: Friskis & Svettis)
Regarding having a member's perspective, Sven also says that: "Our vision for our members is of course that they should have digital solutions where they feel that it's facilitating the training, and that it's simple and giving motivation".
Taking an administrative perspective, Sven says: "Our vision internally is that the administrative burden should be kept at a minimum, so that it's simple for the administrators to update the website, work with the app etc. They should be able to focus their time on meeting the members".
Furthermore, the collaboration between the digital developer and the customer should be good in order to succeed in offering good IT solutions. When we were to finish our talk with Friskis & Svettis, Sven told us with satisfaction: "I hope that we will continue to have this good collaboration that we have had so far. We look forward to the development journey of new features".