Idrottscentrum (IC) Halland AB is a company, owned and run by Studentkåren i Halmstad. Since 2009 it has been open to the public and is a place where you can find just about any form of physical exercise!
This complete wellness facility offers Gym, Personal Training, Group Training, Online home training, Training for Seniors and "New mothers", Massage, Fitness testing, Physiotherapy and even birthday party events for children. All this is located in the arena "Högskolehallen" run by Halmstad University.I
Idrottscentrum also perform advanced counseling, physio-research as well as research within physiology and bio mechanics.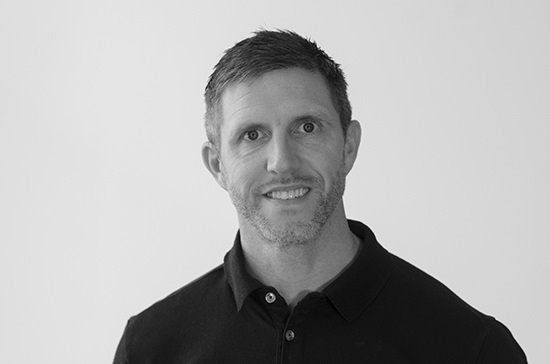 Simon Jönsson is the CEO at Idrottscentrum and has been highly involved in the migration from BRP Classic to BRP Cloud, the new cloud based ERP software from BRP Systems. We took the opportunity to have a chat with Simon about his, and his teams, experience and learnings from the project:
"We use BRP Systems solutions for virtually every process within our organization.
Memberships, Customer cards and CRM, Member registry, Booking of sessions, staff and resources, Soft- and hardware for Point of Sale, Sales support as well as Staff management for salaries and time reporting. The various communication tools in the system is also frequently used to send email and sms notifications to staff and members. Something that has proven extra valuable in these uncertain times with increased need for communication.
In addition to this we utilize BRP mobile applications, web booking/shop as a basis for our members booking flows. The BRP web booking is also integrated with our own web to make booking easy for our members and customers. BRP Ekonomiservice (a full service accounting agency) also handles our accounting and financial reporting so I guess you could say that BRP is present in most of our workflows and processes!", Simon says.
The migration to BRP Cloud was therefore a very important and prioritized task for us. We took the opportunity to oversee our current internal processes to make sure the system solutions aligned with the way we work. We wanted to make optimal use of our system solutions from BRP. In retrospect this was the correct way to go and we are very happy to have invested time and resources into this project.
To achieve this Simon and the team at Idrottscentrum chose to work with BRP Academy (BRPs department for system training and process consulting). 2 full days where day 1 focused on identifying and setting the processes correctly in the system. Day 2 was dedicated to staff training based on the results from day 1.
The first session included working and defining system roles and resources, their access in the system and which processes that would go along with that role. Financial routines were set for payments, salaries, and all forms of reporting.
The overall target was to achieve as clear and simple workflows as possible with high level of automation while minimizing the room for errors and mistakes. While doing this work we realized and where impressed by the flexibility and robustness of BRP Cloud, which allowed us to form and shape it according to our needs and demands.
So when we had done that ground work it was time to spread the information in our organization. We waited about 2 weeks between the training sessions to gather questions, know-how and best practice ahead of our second training. This allowed us to ask the right questions and get the most out of this training event.
We did a half day training with all our staff where we went through their specific parts in the system solutions, processes and work flows. It was effective and highly appreciated! We look forward to the next half day of training with BRP Academy.
"Our experience so far from BRP Cloud is that the system is extremely flexible, accessible and intuitive. Everyone and anyone can use it!. The improved user and access management functionality creates great predictability and simplifies routine work." Simon says.
One role or resource may need access to the financial reporting modules, someone else handles POS and booking, a third user may only need to book and accept payments for Personal Training. BRP Cloud makes this user access management possible in a simple and efficient way!
Matilda Ekenger from BRP Academy, responsible for the training of Cloud customers shares the positive feelings about the project:
"It is a true joy to be involved in training projects like this one. A team, organisation and people looking to develop and improve. A project where we looked at all the functionality in our system solutions to make it a perfect fit for the customers internal processes. All with the goal to increase employee, member and customer experience and company performance. It is inspiring and challenging which is exactly what motivates the BRP Academy. I am looking forward to coming trainings and projects with Idrottscentrum Halland!"
For more information
idrottscentrum.se
If you have any questions please feel free to contact us at
marketing@brpsystems.se